313 PRESENTS INTRODUCES SPORTS AND ENTERTAINMENT INNOVATOR AND DETROIT AREA NATIVE HOWARD HANDLER AS PRESIDENT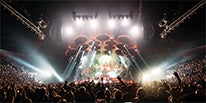 DETROIT, Thursday, Dec. 5, 2019 – Chris Granger, Group President, Sports & Entertainment of Ilitch Holdings, Inc., and Arn Tellem, Vice Chairman of Pistons Sports & Entertainment (PS&E), announced today that veteran sports and entertainment executive Howard Handler has been named the President of 313 Presents, a joint venture between Olympia Entertainment and PS&E. In this role, the metro Detroit native will advance the company's commitment to providing the very best in diverse, world-class, live entertainment experiences for passionate fans, and venues of all sizes, in southeastern Michigan and beyond.
Handler, who will oversee the booking, production, marketing and business opportunities at Little Caesars Arena, Comerica Park, the Fox Theatre, DTE Energy Music Theatre, Meadow Brook Amphitheatre on the campus of Oakland University and Michigan Lottery Amphitheatre at Freedom Hill, will report directly to the 313 Presents Board of Directors, comprised of executives from Ilitch Holdings, Inc., and Platinum Equity. Handler will assume the leadership role from Tom Wilson, who has served as the Interim President of 313 Presents since its launch in late 2017.
"Detroit is a destination city for the best in live entertainment – offering world-class experiences for Detroiters and visitors alike," said Tellem. "We are thrilled to welcome Howard as the President of 313 Presents, and to bring him back to his hometown."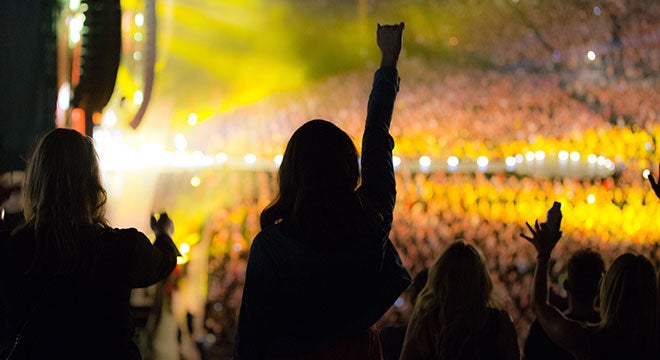 "Howard has a distinguished and proven track record in the sports and entertainment industry," said Granger. "His experience in growing businesses, his creativity, and his passion for the consumer; along with his highly collaborative approach, will be a tremendous addition to 313 Presents and to the millions of fans of live entertainment in the metro Detroit market."
Handler most recently served as President of h2 Advisors, a full-service consulting firm that included the XFL, ConsenSys - the world's leading blockchain software development firm - and several leading sports media investors among his prominent past clients. From 2011-17, Handler was the Chief Marketing Officer for Major League Soccer (MLS), leading all strategic marketing, digital, content, data, events and communications during a period of unprecedented growth and transformation for the league. A renowned brand and business builder, Handler led the effort to revamp and revolutionize the MLS brand which was recognized as the No. 1 new brand in 2015 by Business Insider. Handler also played a pivotal role in the league's ground-breaking 8-year media partnerships with ESPN, FOX and Univision, while also significantly expanding the league's digital reach.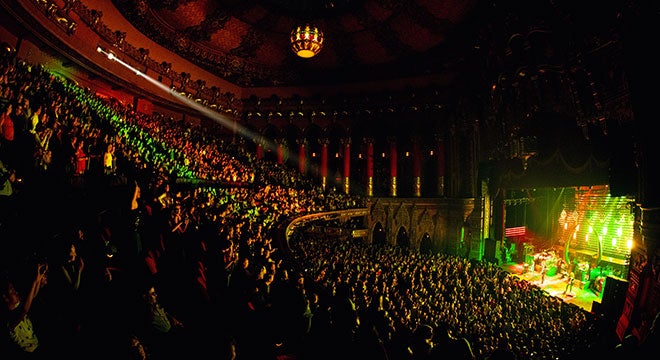 Handler also served as the Executive Vice President of Marketing & Sales for The Madison Square Garden Company from 2009-11, where he led an innovative company-wide initiative to transform marketing and sales to a measurement-based and customer relationship-driven approach. Responsible for marketing more than 1,000 live events per year, Handler leveraged deep relationships in music, ticketing, technology, and media to attract millions of passionate live entertainment fans.
Prior to joining The Madison Square Garden Company, Handler held several senior marketing and sales leadership roles, including Virgin Mobile, the National Football League and MTV. He received his bachelor's degree and Master of Business Administration from the University of Michigan.
"I'm excited to join 313 Presents and return to my hometown of Detroit," said Handler. "This city has come a long way, and this organization has made an impressive impact on the live entertainment landscape in two short years; I'm eager to build on that momentum and, through music and marquee events, help further add to the quality of life in Detroit. I look forward to working with our industry partners, our venues, our corporate partners, key technology providers, and artists of all types and genres as we aspire to provide unmatched access and experiences for the incredible music fans in Detroit and beyond."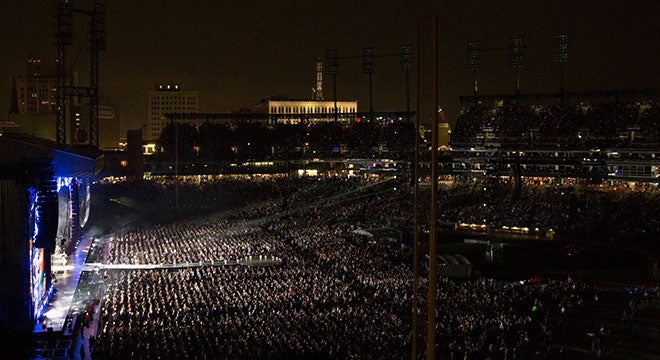 Tom Wilson, who led 313 Presents on an interim basis during the launch of the company, will transition into a President Emeritus role. In that role, he will work on strategic, operational, and business development projects across 313 Presents, Olympia Entertainment, the Detroit Red Wings and the Detroit Tigers. Tom will continue reporting to Chris Granger, Group President, Sports & Entertainment, Ilitch Holdings.
"Tom is an entertainment icon in this city. From day one, he has helped steer 313 Presents and Olympia Entertainment to incredible heights with vision, dedication, and a steadfast commitment to Detroit," said Granger. "He has left an enduring mark, entertaining millions of live entertainment fans along the way, and we are happy to continue to lean on his expertise as we work to collectively expand our live offerings and provide even more memorable events, to more venues, to more fans in the future."
About 313 Presents
Headquartered in the heart of The District Detroit, 313 Presents is a joint venture between Olympia Entertainment and Pistons Sports & Entertainment, offering fans, artists, booking agents and touring attractions an unmatched platform of premier entertainment destinations. 313 Presents delivers unforgettable fan experiences via best in class booking, production, accounting, marketing and public relations services for world-class entertainment events, concerts, family shows and community functions at Little Caesars Arena, Fox Theatre, Comerica Park, DTE Energy Music Theatre, Meadow Brook Amphitheatre on the campus of Oakland University and Michigan Lottery Amphitheatre at Freedom Hill.