COUNTRY SUPERSTAR BLAKE SHELTON CELEBRATES LOCAL ST JOE'S "HERO" IN DETROIT AHEAD OF FRIENDS AND HEROES TOUR AT LITTLE CAESARS ARENA ON FRIDAY, OCTOBER 1, 2021
(DETROIT – September 7, 2021) – Inspired by the name and mission of his tour,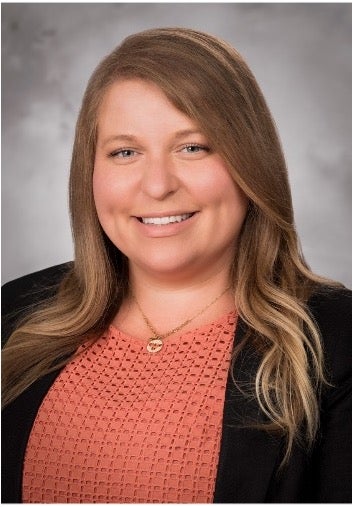 award-winning entertainer Blake Shelton made it his goal to identify a special community member on each stop of the "Friends And Heroes 2021" run. As he prepares to take the stage at Little Caesars Arena on Friday, October 1, 2021 at 7 p.m., Shelton is celebrating local "hero" Amy Vandenberg, MD, an IHA hospitalist who works in the intensive care unit inside St. Joseph Mercy Ann Arbor.
Shelton, with assistance of 313 Presents, chose Dr. Vandenberg based on her commitment to providing high-quality, compassionate care for hundreds of COVID-19 infected patients since the pandemic began. Throughout the pandemic, Dr. Vandenberg has overseen each of her patients' complex COVID-19 medical cases, while coordinating and managing medications, treatments and other medical needs while they remained hospitalized in isolation, often times for weeks or even months.
The cross-country run will welcome very special guest Lindsay Ell, with special appearances by Martina McBride, Tracy Byrd and John Anderson. Rescheduled dates from the 2020 run will honor previously purchased tickets, and additional tickets are currently on sale. Visit BlakeShelton.com, 313Presents.com or Ticketmaster.com to purchase. "Friends and Heroes 2021" will abide by all local and venue COVID-19 policies.
With 36 Top 10 singles – 28 of them No. 1 hits – on the Billboard Country Airplay chart and nearly a dozen Gold and Platinum-certified albums to his name, Shelton just celebrated the 20-year anniversary of his self-titled debut . Over the past two decades Shelton has accumulated more than 8.5 billion global on-demand streams, 11 million career album U.S. sales and award wins approaching the hundreds. He has also earned widespread recognition as a eight-time champion coach for the Emmy Award-winning television show The Voice. A long-time Grand Ole Opry member, Shelton has also found success in his Ole Red partnership with Ryman Hospitality and in teaming up with Smithworks Vodka.
The multimedia entertainer is now onto his 12th studio album with Body Language (purchase / stream HERE), released on May 21 of this year. Produced by Shelton's longtime collaborator Scott Hendricks, the 12-track record features his No. 1 smash "Happy Anywhere" (with Gwen Stefani). He performed songs from the album earlier this summer on The Kelly Clarkson Show, The Tonight Show Starring Jimmy Fallon, The Voice, Citi Music Series on TODAY and more.
with special guest Lindsey Ell and special appearances by Martina McBride, Tracy Byrd and John Anderson
with special guest Lindsey Ell and special appearances by Martina McBride, Tracy Byrd and John Anderson