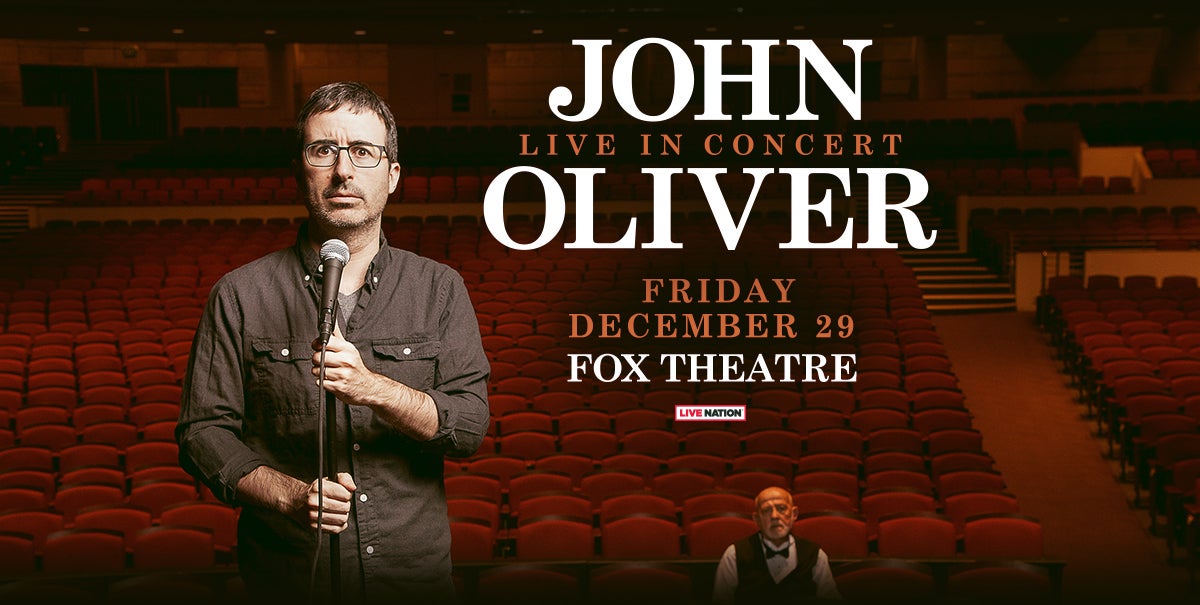 John Oliver Returns To Stand-Up At The Fox Theatre Friday, December 29 2023
Tickets Go On Sale Friday, September 15 at 10 a.m.
(DETROIT – September 11, 2023) – Emmy award-winning writer and comedian, John Oliver will return to his stand-up roots for a performance at the Fox Theatre on Friday, December 29 at 7:30 p.m. Comerica Bank is the exclusive presenting partner of the Fox Theatre.
Tickets go on sale Friday, September 15 at 10 a.m. at 313Presents.com, LiveNation.com and Ticketmaster.com.
About John Oliver
John Oliver is an Emmy and Writer's Guild award-winning writer, comedian and host of the HBO show, Last Week Tonight with John Oliver.
On his occasional breaks from television, Oliver returns to his first love of stand-up, performing to sold-out venues around the world.
From 2006 to 2013, Oliver was a correspondent on the multi-award winning The Daily Show with Jon Stewart, guest-hosting the show for two months during Stewart's absence in 2013.
Prior to this, he starred in his first stand-up special John Oliver: Terrifying Times before going on to host four seasons of his own stand-up series for Comedy Central, John Oliver's New York Stand Up Show. Until 2015 he also co-hosted the weekly satirical podcast The Bugle.
Oliver voices the character Zazu in the Disney film The Lion King, following previous guest roles including Paramount's Wonder Park, Danger Mouse, Community, The Smurfs, The Smurfs 2, Bob's Burgers, The Simpsons, The Detour and Rick & Morty.