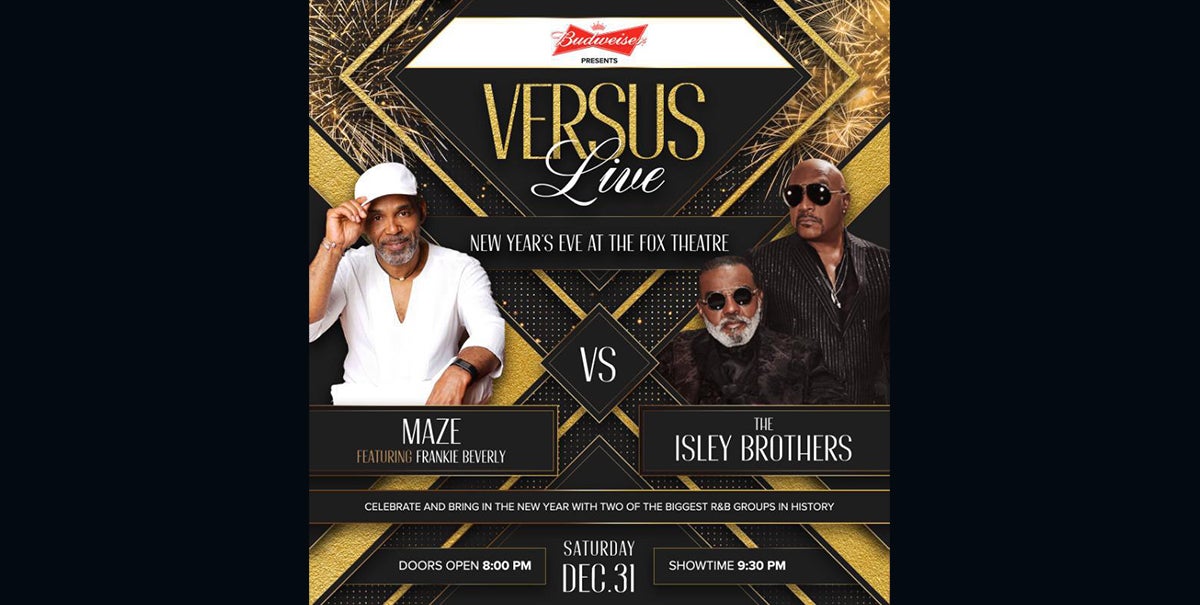 Maze Featuring Frankie Beverly And The Isley Brothers To Bring In The New Year At The Fox Theatre December 31
Tickets Go On Sale Friday, August 19 at 10 a.m.
(DETROIT – August 15, 2022) – Fans will be treated to an evening of honest, raw R&B music as Budweiser presents Maze featuring Frankie Beverly vs. The Isley Brothers at the Fox Theatre for a special New Year's Eve performance on Saturday, December 31 at 9:30 p.m. Comerica Bank is the exclusive presenting partner of the Fox Theatre.
Tickets (starting at $59.50) go on sale Friday, August 19 at 10 a.m. at 313Presents.com and Ticketmaster.com.
Maze featuring Frankie Beverly arrived on the scene in 1977 with a string of hits including "Happy Feelings," "Lady of Magic," "While I'm Alone" and "Workin' Together". And the soul classics continued with "Golden Time Of Day," "Southern Girl," "Joy and Pain," "We Are One," "Running Away," "Back In
Stride," "Can't Get Over You," "Silky Soul" and "The Morning After". The essential must-have Maze albums include Joy and Pain (1980), Live In New Orleans (1981), We Are One (1983), Can't Stop The love (1985) and Live in Los Angeles (1986).
The Isley Brothers, featuring current members Ronald and Ernie Isley, have amounted 31 albums throughout their illustrious career. The band's recent album, Power of Peace was released in 2017. The Isley Brothers won a Grammy® Award in 1970 for "Best R&B Vocal Performance by a Duo or Group" with the song "It's Your Thing." In 2014, the band received the Grammy Lifetime Achievement Award. Their songs "Shout" and "Twist and Shout" were also inducted into the Grammy Hall of Fame.