*PARKING AND TRAFFIC ADVISORY* VANS WARPED TOUR AT MEADOW BROOK AMPHITHEATRE FRIDAY, JULY 20
Patrons Directed to Park at Oakland University's Lots P35, P37 and Adams Lot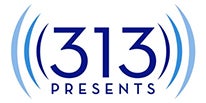 (DETROIT – July 18, 2018) – Due to major road construction on Walton Boulevard near the main entrance of Meadow Brook Amphitheatre and at the intersection of Adams Road and Hamlin, guests attending Vans Warped Tour on Friday, July 20 are strongly advised to arrive early and will be directed to park in the Adams Lot located at 288 S. Adams Rd., Rochester Hills, MI 48309, or in lots P35 and P37 located on the campus of Oakland University at 253 Pioneer Drive, Rochester, MI 48309.
Construction on Walton Boulevard involves inside (left) lane closures in both directions between Adams and Squirrel. In addition, Northbound and Southbound Adams will be CLOSED to thru traffic at Hamlin Rd. Guests traveling from M59 will have to either take Squirrel Rd. to Walton Blvd. or take Crooks Rd. to Avon Rd. to Adams Rd. For construction updates and project descriptions, please visit http://www.rcocweb.org/439/Hamlin-Road and http://www.rcocweb.org/456/Walton-Blvd-Culverts.
Guests parking in lots P35 and P37 will be provided shuttle bus transportation to the amphitheatre. Parking attendants and police will be stationed along the route to provide additional directional guidance. Shuttle buses will run from 8 a.m. until 10 p.m., picking up and dropping off patrons within the two designated surface lots.
Guests can access lots P35 and P37 as outlined in the attached map and advised below:
Guests traveling from I-75 are advised to use the University exit (exit 79) and proceed eastbound on University Drive onto Oakland University's campus; turn right at the traffic circle to southbound Meadow Brook Road; turn left on to Pioneer Drive.
Guests arriving from westbound Walton Boulevard will be directed to turn onto southbound Squirrel Road; turn left onto Pioneer Drive.
Guests planning to be dropped off and picked up will be directed to the area located on Meadow Brook Road between East Oakland and Festival Drive. Parents should plan to enter Festival Drive off of Walton and turn right onto Meadow Brook Rd. to access the drop off point.
Please note, ticketed VIP and ADA Accessible parking guests will continue to park at Meadow Brook Amphitheatre's regular paved VIP Parking lot by entering off Adams Road and following the posted directional signage.
Vans Warped Tour at Meadow Brook Amphitheatre:
Friday, July 20
Doors open at 11 a.m.
Show at 11 a.m.
Tickets are $45 (General Admission) in advance. Tickets on the day of show will be $50 at Ticketmaster.com and $55 at the Meadow Brook Amphitheatre box office.
July
20
/ 2018
@ 11:00 AM
July
20
/ 2018
@ 11:00 AM