TICKETS SOLD OUT FOR VANS WARPED TOUR AT MEADOW BROOK AMPHITHEATRE FRIDAY, JULY 20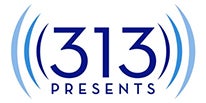 (DETROIT – July 19, 2018) – 313 Presents and Live Nation Detroit are pleased to announce the Vans Warped Tour at Meadow Brook Amphitheatre on the campus of Oakland University this Friday, July 20 is sold out. For its final run, the tour is thrilled to welcome back countless bands who have rocked Vans Warped Tour over the last 24 years including Reel Big Fish, Simple Plan, Four Year Strong, 3OH!3, Less Than Jake, We The Kings, Tonight Alive and more.
WHEN: Friday, July 20 at 11 a.m.
DOORS: Doors open at 11 a.m.
PARKING: Patrons are directed to park in the Adams Lot located at 288 S. Adams Rd., Rochester Hills, MI 48309, or in lots P35 and P37 located on the campus of Oakland University at 253 Pioneer Drive, Rochester, MI 48309.
Guests parking in lots P35 and P37 will be provided shuttle bus transportation to the amphitheatre. Shuttle buses will run from 8 a.m. until 10 p.m., picking up and dropping off patrons within the two designated surface lots.
Ticketed VIP and ADA Accessible parking guests will continue to park at Meadow Brook Amphitheatre's regular paved VIP Parking lot by entering off Adams Road and following the posted directional signage.
CONSTRUCTION: Construction on Walton Boulevard involves inside (left) lane closures in both directions between Adams and Squirrel. In addition, Northbound and Southbound Adams will be CLOSED to thru traffic at Hamlin Rd. Guests traveling from M59 will have to either take Squirrel Rd. to Walton Blvd. or take Crooks Rd. to Avon Rd. to Adams Rd. For construction updates and project descriptions, please visit http://www.rcocweb.org/439/Hamlin-Road and http://www.rcocweb.org/456/Walton-Blvd-Culverts.
PICK-UP/DROP-OFF: Guests planning to be dropped off and picked up will be directed to the area located on Meadow Brook Road between East Oakland and Festival Drive. Parents should plan to enter Festival Drive off of Walton and turn right onto Meadow Brook Rd. to access the drop off point.
July
20
/ 2018
@ 11:00 AM
July
20
/ 2018
@ 11:00 AM